The Delver's Guide to Surviving the Underworld is a FREE expansion to The Vagrant's Guide, brought to you by Jared Sorensen of Memento Mori Theatricks. If you backed the Kickstarter or bought a PDF of Vagrants, it should already be available in your DriveThruRPG downloads alongside the parent tome.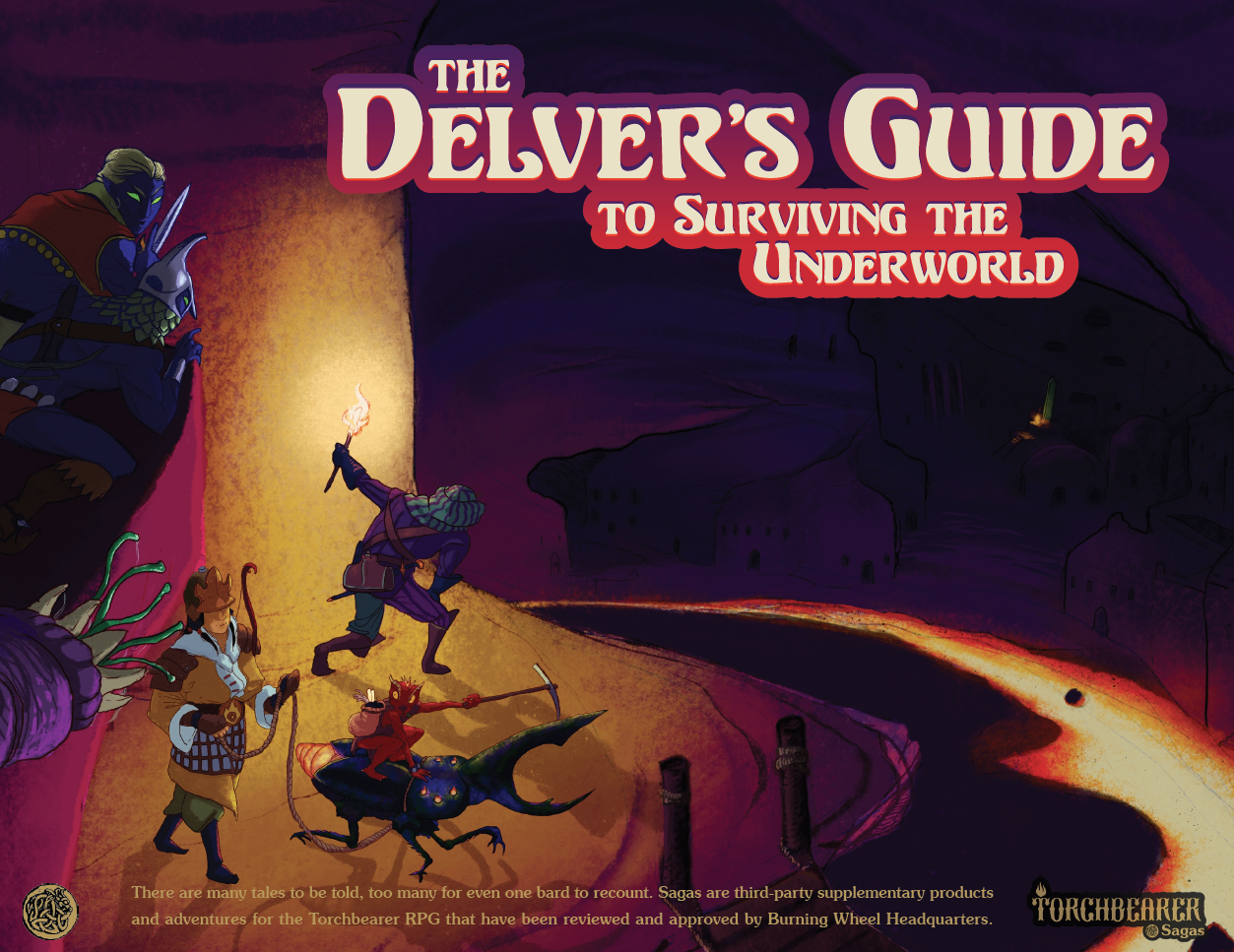 Within you will find:
The madcap Kobold Breacher class
Subterranean Beasts: the cave spider, dire beetle and riding bat
Two new destination settlements: Kobold Mining Camp and Dark Elf Grotto
New skills and special new lighting gear: the candelabrum
A new territory for expedition conflicts: Cavernous Underworld
This is a big thank you to all of you who backed Vagrants and have been out on expeditions!