Chaos has spread to the valley of Mistvale...
The second issue of The Grind is now available.
Get the digital PDF version on DriveThruRPG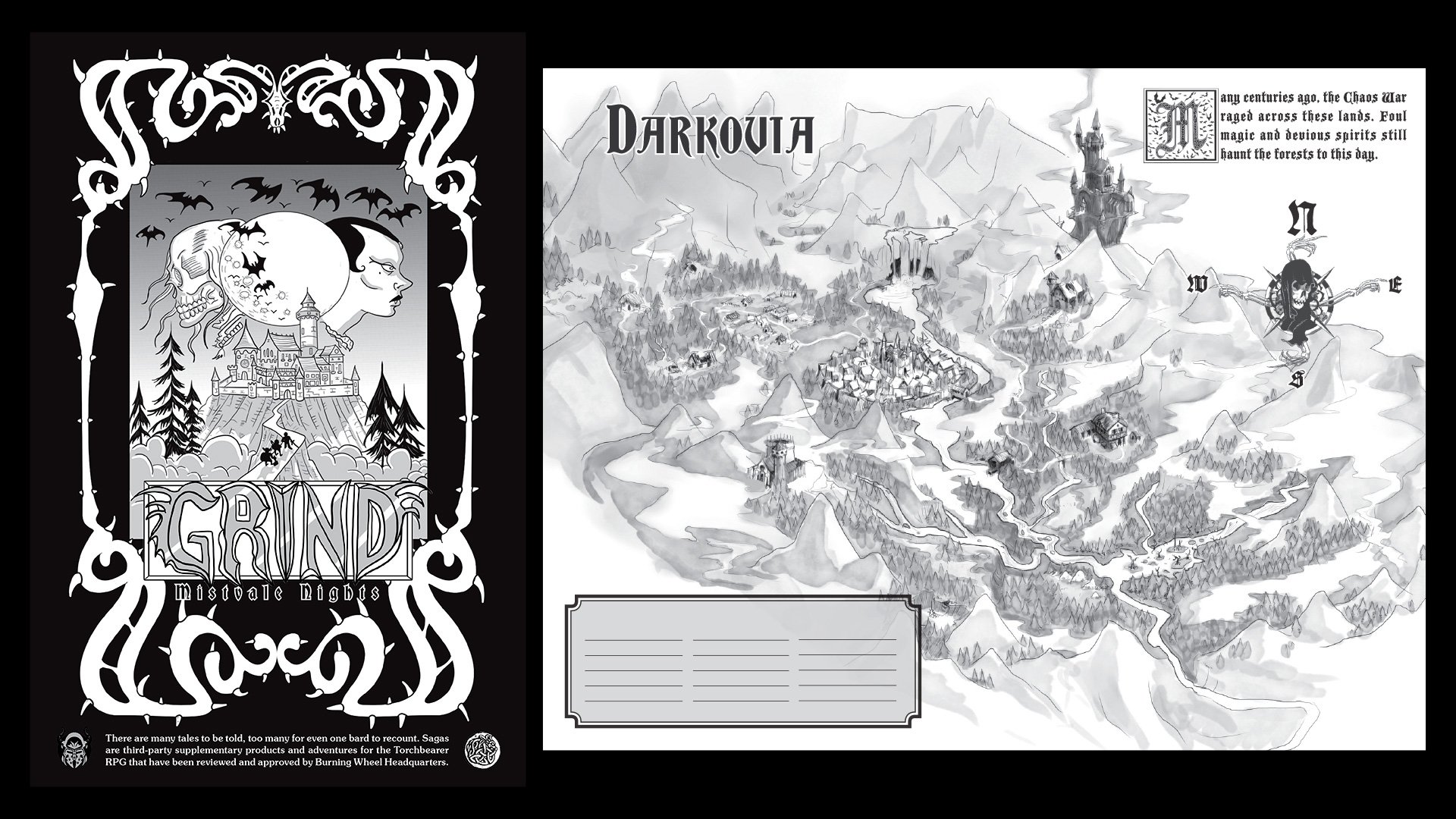 Torchbearer Sagas The Grind Turn 2: Mistvale Nights
The Grind Zine returns! In this issue we explore the gothic realm of Darkovia and its cursed town of Mistvale. The new 'Towns & Treasures' format collects many smaller adventure sites around a single town—the ideal setup for a Torchbearer mini-campaign.
This book is absolutely plastered with new art on almost every page!
That Blasted Worm - Meet the strange denizens of the outlying regions along the river Draba. A gazetteer by Jared Sorensen.
Temple of the Lost Boys - An ancient shrine to chaos emerges just as two local boys go missing. An adventure by Ryan Browne.
The Beast of Röthel - A murderous shape-shifter stalks a backward hamlet on the edges of Darkovia. An adventure by Duamn Figueroa Rassol.
A Girl Talks Alone in the Woods at Night

-

A legacy of wrath threatens the livelihood of Mistvale's winemakers. An adventure by Ryan Browne.
Demon Seed

-

A grisly murder is uncovered as rumors spread of the dead dancing over their graves. An adventure by Paul O'Connell.
View the February 2020 ZineQuest Kickstarter here.
Get the PDF on DriveThruRPG
Or buy one of our limited supply of physical zines below.
The Grind cover artwork by Matt Gibeault
Darkovia Map by Paul O'Connell