MyNamesArt has been active in the Torchbearer community for a while now, and he's started streaming some Torchbearer content! Check out his Twitch here and give him a follow. In this installment, he...
Read More »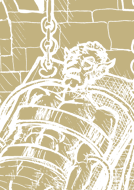 Learned scholars have long debated the process and efficacy of creating automata, artificial creatures capable of ambulation and decision making. Methods of both arcane and divine origin have been...
Read More »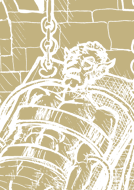 The most monstrous of holidays draws near, and so this Mordite Monday is a Monster! Following on Thor's example on the official Torchbearer Blog—which introduced and reproduced stat blocks for...
Read More »